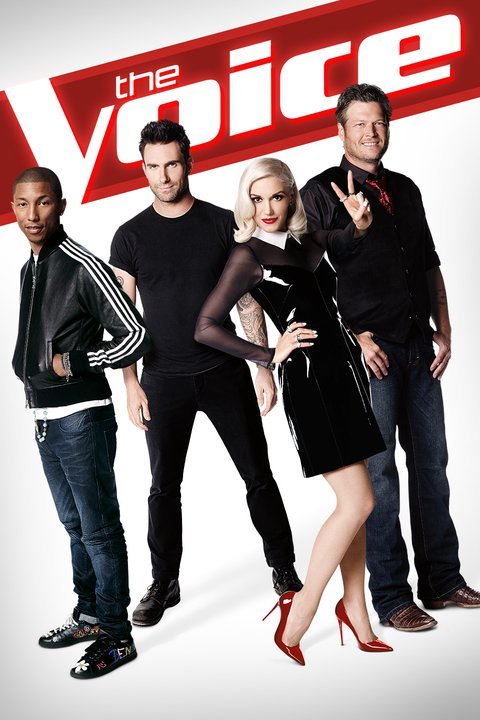 04/08/15: Did Sia show her face last night? NO.
04/08/15: Nathan Hermida and Lowell Oakley performed songs this week by which Season 8 mentor. NICK JONAS.
04/08/15: Last night, Team Christina and Team ADAM battled for America's vote.
04/08/15: Who channeled their inner Beyonce during Monday night's show? CAITLIN CAPORALE.
04/08/15: Which pop star performed last night? SIA.
04/08/15: This week, Adam Levine made headlines because a fan AMBUSHED him on stage.
04/08/15: Which coach performed live this week? ADAM.
04/08/15: Last night, Roby Taylor performed The Weeknd's "Earned it." It was recently featured in which big screen hit? 50 SHADES OF GREY.
04/08/15: Sonic recently gained star status in which country? NICARAGUA.
04/08/15: Which artist performed a Christina song last night? INDIA CARNEY.
Who famously stars in Sia's "Elastic Heart" music video? SHIA LEBEOUF.
04/08/15: Who performed George Ezra's "Budapest" during last night's playoffs? JOSHUA DAVIS.
In 2000, Christina won a GRAMMY award for Best New Artist.
Adam was born and raised in LOS ANGELES.
True or False: Viewers can vote for their favorite artists during the Live Playoffs. TRUE.
Adam Levine is married to which model? BEHATI PRINSLOO.
TRIVIA THAT MAY ONLY APPLIES TO CERTAIN EPISODES:
04/07/15: Who stole Lexi Davila during last week's knockouts? CHRISTINA.
Sawyer Fredericks grew up ON A FARM.
Which Team Christina artist is deaf in one ear? SONIC.
04/07/15: What song did Maroon 5 perform last night? SUGAR.
N.E.R.D is the name of Pharrell's HIP-HOP BAND.
Who created "The Voice?" JOHN DE MOI.
Which coach was a member of "The Mickey Mouse Club?" CHRISTINA.
04/07/15: Ellie Goulding was a mentor this season. Who performed her song, "Anything Could Happen" last week? LEXI DAVILA.
Which blonde singer has NOT been a coach on "The Voice?" JESSICA SIMPSON.
Which coach owns the fashion label Billionaire Boys Club? PHARRELL.
Lowell Oakley is passionate about which genre of music? JAZZ.
04/07/15: Adam took on his first COUNTRY artist this season.
Christina sang on the soundtrack for which Disney movie? MULAN.
04/07/15: Which Team Pharrell artist sings in a bands with her family? MIA Z.
"The Voice" started in which country? HOLLAND.
Caitlin Coporale is on Team Pharrell, but she is a huge fan of CHRISTINA.
Pharrell won a Grammy Award for his work on which Justin Timberlake album? JUSTIFIED.
04/07/15: During the Knockouts, India Carney sang Jessie J's song "Big White ROOM."
Pharrell made the first ever 24 HOUR music video.
True or False: Christina Aguilera's debut album was self-titled. TRUE.
Team Blake has won 4 times.
Christina won a Grammy award in 2000 for BEST NEW ARTIST.
True or False: There was a triple knockout this season. TRUE.
Christina shared the screen with CHER in 2010'S "Burlesque."
04/07/15: Christina stole 2 of her final 5 artists.
Viewers vote for the "Instant Save" via TWITTER.
Rob Taylor was accepted to which music school? BERKLEE.
Christina is engaged to producer MATT RUTLER.
What is the name of Adam's record label? 222 RECORDS.
True or False: Even 10 year olds can audition for "The Voice." FALSE.
Carson Daly has NEVER hosted AMERICA'S GOT TALENT.
In high school, Brian Johnson performed in a choir for GIRLS.
True or False: Deanna Johnson auditioned on a previous season of the show. TRUE.
How many 4 chair turns were there during this season's Blind Auditions? 5.
True or False: Each couch used 4 steals in the Knockout Rounds. FALSE.
What does Hannah Kirby study? PSYCHOLOGY
Meghan Linsey used to be a part of which country duo? STEEL MAGNOLIA.
India Carney once opened for THE ROOTS on tour.
What does it say at the bottom of the coaches' chairs? I WANT YOU.
Which coach did NOT return to the show this season? GWEN STEFANI.
True or False: The winner of "The Voice" receives a car. FALSE.
Kimberly Nichole usually rocks a TUTU.
04/06/15: Sonic is Team CHRISTINA.
Where did Rob Taylor learn to sing? CHURCH.
Caitlin Caporale auditioned by singing a CHRISTINA AGUILERA song.
Lowell Oakley is a huge fan of JAZZ music.
For her Knockout Round performance, Mia Z sang HOLD ON, I'M COMIN' by Sam & Dave.
Where is "The Voice" filmed? LOS ANGELES.
Corey Kent White knew that he wanted to sing after performing with WILLIE NELSON.
What song did all 4 coaches perform at the start of the season? ARE YOU GONNA GO MY WAY.
Who advised Team Christina this season? NICK JONAS.
Joshua Davis realized he wanted to be a musician after teaching at A SUMMER CAMP.
How many contestants are on each team at the start of the Live Playoffs? 5.
04/06/15: Who has NEVER been a guest mentor on the show? BRITNEY SPEARS.
04/06/15: Which coach has NEVER won "The Voice?" PHARRELL.
04/06/15: Who won last season? CRAIG WAYNE BOYD.
04/06/15: Team Adam and Team BLAKE will be performing tonight.
04/06/15: Tonya Boyd-Cannon is on Team ADAM.
04/06/15: What song did Adam Levine sing in his blind audition earlier this season? TINY DANCER.
04/06/15: Who mentored all of the contestants this season? NATE RUESS.